Mt. Hood, Oregon
In August 2014, I went on a Bikram Yoga Philadelphia retreat in scenic Mt. Hood, Oregon, a place where you can relax and bask in the sun by a huge lake and then drive off to ski only an hour away. The retreat was organized by Bikram Yoga Philadelphia (now known as Hot Yoga Philadelphia) and featured renowned yogi Joel Pier teaching classes and workshops all week long. Throughout the retreat, I was exposed to many world-class yogis who helped shape me to be the teacher I am today. Many thanks to Katelynn Ingersol and Malea Diehl for organizing this wonderful experience.
In between our classes, we found time to enjoy the beautiful, scenic sites, including Trillium Lake where we spent time sunbathing, kayaking, and rowing in a three-person boat (not pictured). I had never rowed a boat before, so I was in the middle of the boat with Joel at the front and Jackie at the aft. I'm not a swimmer, so I had to quickly overcome my fear of rowing over depths as great as 21 feet. Jackie managed to grab a beautiful flower on a lilypad. Balu cracked my back, which was very welcome after several twice-a-day yoga classes.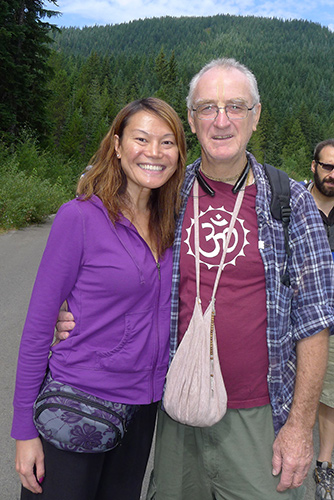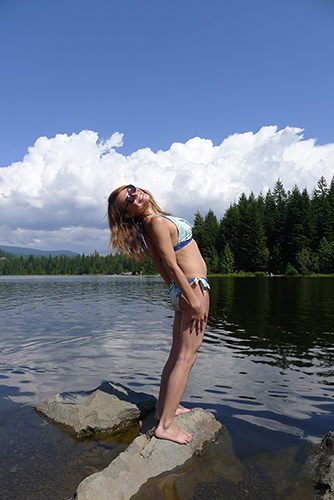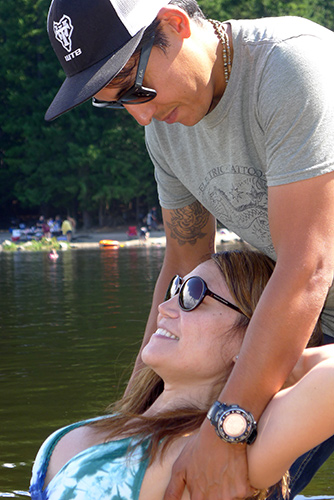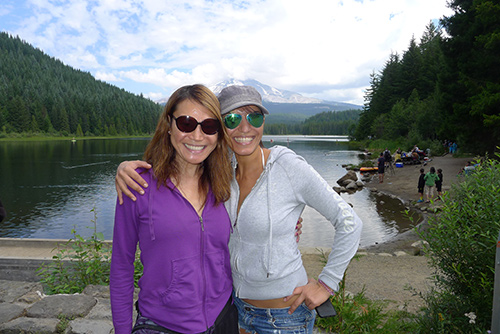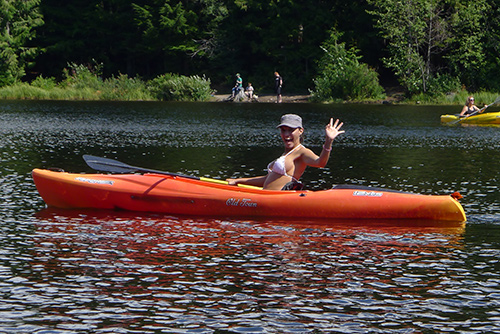 "Beautiful scenery as far as the eye can see" is an understatement when describing what you will experience with just a short drive from camp. We visited Timberline Lodge, the hotel that was used in Stanley Kubrick's classic film, The Shining.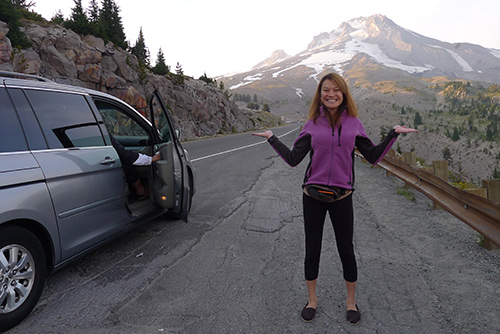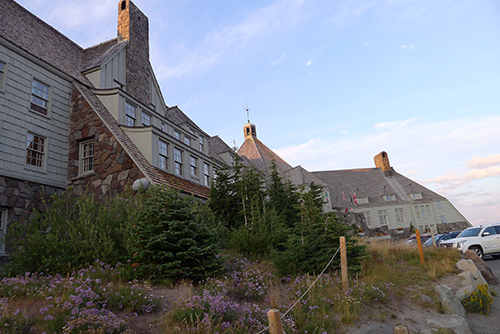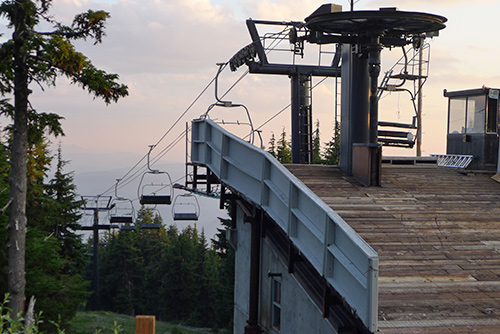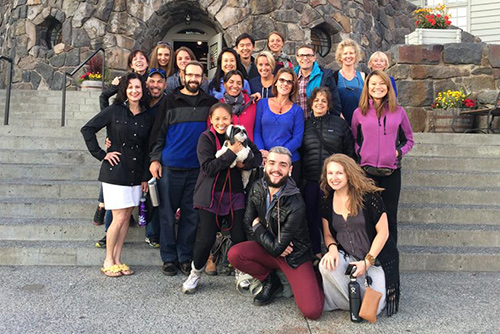 We hiked up the eastern part of Mt. Hood to see Tamanawas Falls. Along the 3.6 mile path, we crossed old wooden bridges, walked along pebbly paths, climbed up steep rocks, and saw pretty insects unique to the area. Several of us struck yoga poses at death-defying heights. Parts of the trail are probably not recommended for people who are afraid of heights, especially those parts where you're walking along a path no wider than a foot and you're looking at treetops down below. My desire to experience something new eclipsed my fear of heights.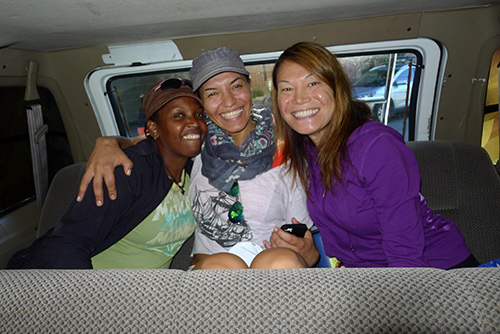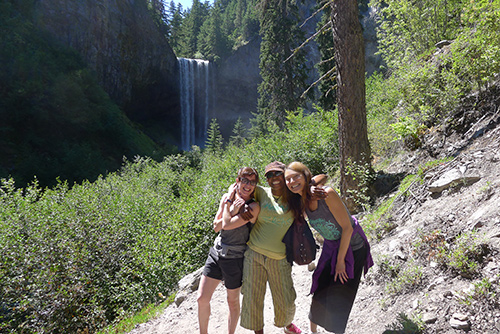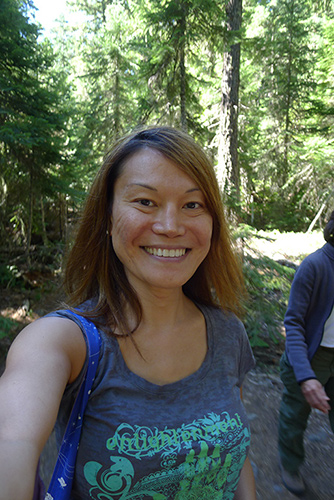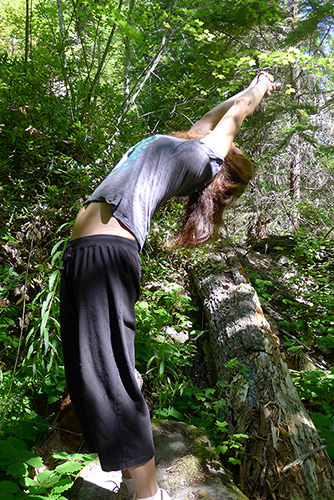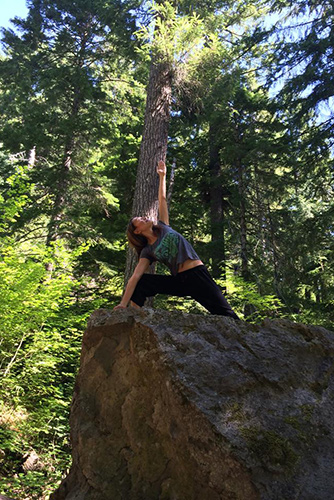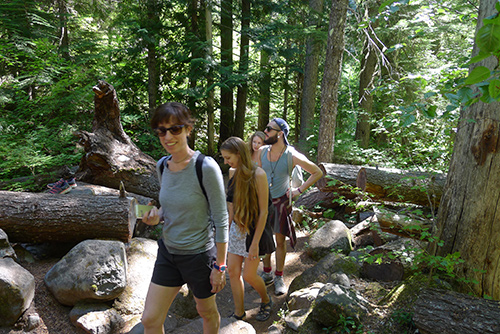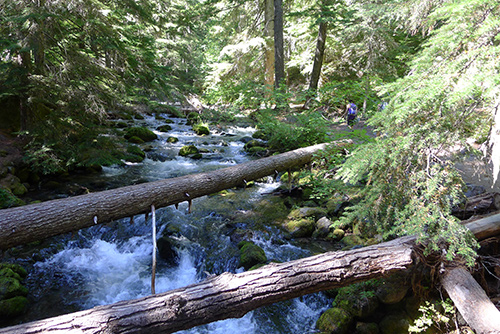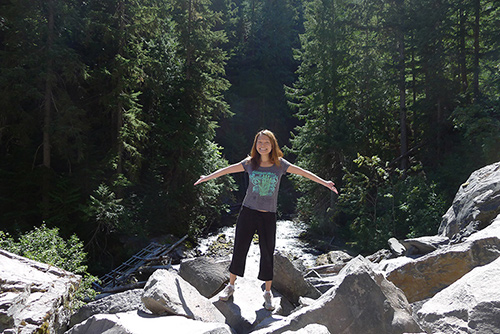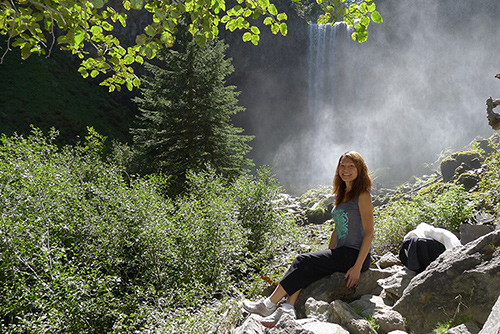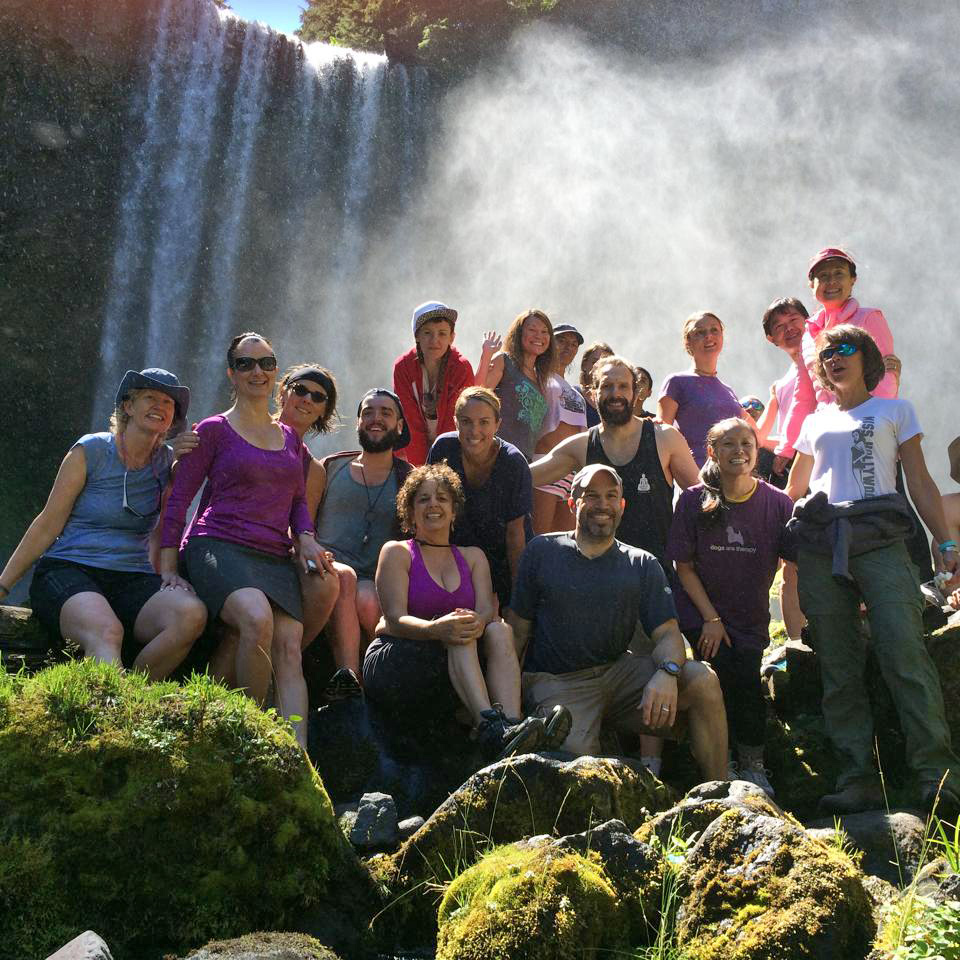 We also did whitewater rafting (not pictured) and I had an Ayurvedic consultation, deep tissue massage, and Thai massage. Delicious vegan meals were provided every day at camp where I had many wonderful conversations with many different teachers and practitioners. So many great memories! In many ways, this retreat was a cleansing of our minds, bodies, and spirits. If you are a serious yoga practitioner, consider one of Hot Yoga Philadelphia's yoga retreats for your next vacation!