Frequently Asked Questions
How long have you been practicing yoga?
As a child, I had fantastic strength, flexibility, and balance, placing my legs behind my head and walking on my hands. My first exposure to yoga was in fifth grade gym class. One of my teachers, a powerfully built woman who resembled an East German gymnast, taught us calisthenics and worked in some yoga poses in her sequence, including Shoulderstand, which I do today before every practice.
It took me more than thirty years to come full circle and embrace what I learned so long ago. Once I started, I didn't stop. I completed over 270 Bikram classes in one year and, after 300 classes, attended teacher training to become a certified teacher in Bikram-style Yoga, Yin Yoga, and Meditation. Having completed over 1,000 yoga classes and counting, I've also taken many yoga classes in other styles that aren't mentioned in this blog. I also practice Aikido - over 400 classes - to supplement my yoga practice. Prior to my yoga immersion, I trained in running, weightlifting, and kung-fu.
Why do you practice yoga almost every day?
Yoga makes me look and feel good. The proof is in the pudding. My shoulders look and feel like armor plates. I have muscles up and down my arms and legs that I attribute to yoga. My weight range is between 126 to 136 pounds (57 to 61 kilograms) at almost five-foot-eight and my health vitals are excellent. For someone who is over 50, I look pretty damn good and you can, too, with yoga.
Do you train people?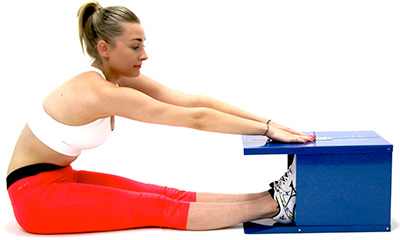 Yes! I am a certified USA Yoga coach and athlete. I can provide expert instruction and private classes for yoga students of all levels in 26+2, Core 40, I.R.I.S., yin, therapeutic yoga, and more. I own a dedicated space in downtown Philadelphia for one-on-one or small group classes and have the latest equipment for flexibility testing.
What is the best way to learn yoga?
Most of us don't have the means to afford private instruction, so the next best thing is to take a yoga class. The problems with classes are some can be pretty large and some teachers are more skilled or experienced than others, so your ability to learn and understand the yoga's details will vary from class to class. I recommend attending as many small classes (under ten students) as possible so your teachers really get to know you and follow your progress. You will never learn yoga effectively if you are a fly on the wall in a large class. Always thank your teachers after every class to show that you appreciate them.
Which yoga teachers are your greatest influences?
What follows is an ever-changing "guru bubbles" chart showing the teachers who have been my greatest influences. Some of these people have spent extra time with me in or outside of class helping me forge a better version of me. Some are great motivators while others have taught me to be more calm. I've surrounded myself with all of these great teachers who've taught me what I know so that I can better serve my students.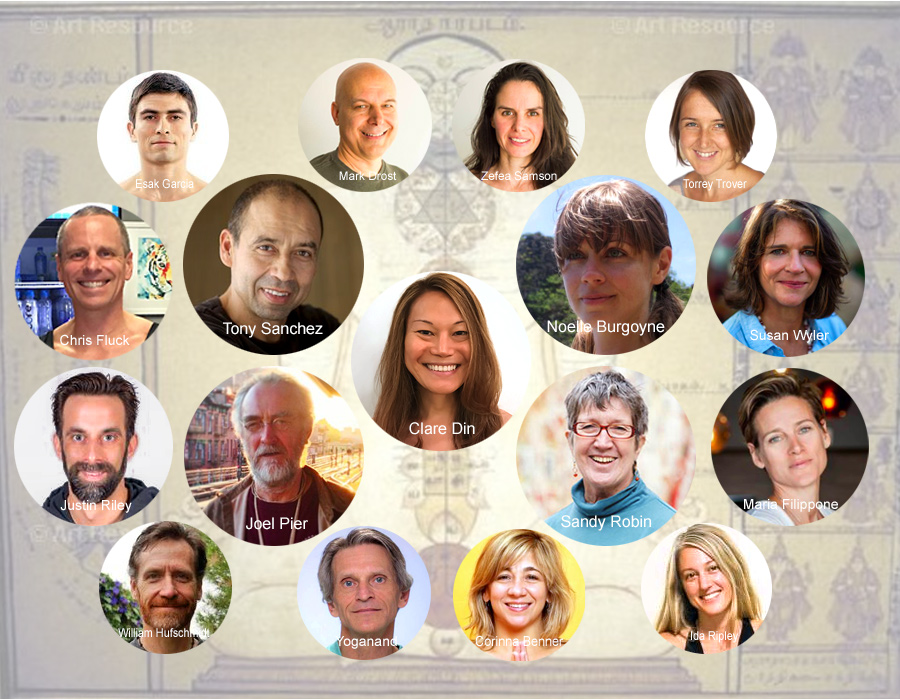 Guru bubbles is my little pet project that I think will have a major impact in the yoga community and beyond. Who were your most influential teachers and how can you present them in such a way that shows how much of an influence they had on you? I encourage everyone to create their own guru bubbles chart. Together we can show the world who helped shape us into the person we are today.
Can you lose weight with yoga?
Yes, definitely. I perform all 26 postures to my best ability each day and sweat so much that I lose about three pounds after every class. Of course, I gain some of it back during the day when I eat and drink, but the goal is to control my eating habits and maintain my weight so it goes down a little each day. If you lose one- to two-tenths of a pound every day, you'll look great before you know it. Over the long term, I've discovered that if you want to lose weight, let's say ten pounds, you need to condition yourself to eat like someone who weighs ten pounds less than you. If you stray from that habit and eat as much as you currently do or more, you will not lose any weight and will likely gain more. If you don't want to change your eating habits, you have to add an intensive daily workout regimen like Bikram Yoga.
What if I don't see any physical changes after practicing for more than six months?
You will need to evaluate why this form of exercise is not working for you. Have you changed your eating, sleeping, or drinking habits? Yoga is only a piece of the puzzle. How hard do you push yourself in your practice? Can you go deeper in your postures every day? Can you push yourself further each week, holding every posture for five more seconds? I push myself incredibly hard. In every class, I sweat my brains out to the point of total exhaustion and, on a handful of occasions, to a point of physical depletion. The people I see with the greatest physical changes are the ones who have made yoga one of their passions. While I would never expect anyone to do what I do, especially at my age, you have to really look at how hard you are trying to better yourself. Half-assed attempts yield substandard results.
Do you practice Ayurveda and are you a vegan?
I love Ayurvedic philosophy and some of the best meals I've ever had were vegan. However, I was raised to survive and be adaptable to change, so if I had to eat the same exact meal for an extended period of time, I could do so. Bikram tells us that we could eat whatever we want when we practice his yoga and I'm all for that. One of my favorite dishes in the world is not animal or vegan, but vegetarian: navratan korma (nine jewels vegetable curry). I ate lots of it in India. I also love pav bhaji and vada pav sandwiches, all vegetable-based. My philosophy is eat whatever you want, but be mindful of what you eat. Veganism is not inherent in ahimsa. Ahimsa is about non-violence and non-injury, not about the non-use of animal products. Taking the life of an animal or isolating it to poor conditions violates ahimsa, but it depends on the conditions and sourcing of these ingredients. Thoughtful, conscious, and ethical animal ingredients do exist, and they are perfectly suitable for those who follow yoga and Patañjali's five Yamas. I come from a kshatriya - warrior class family - with my parents and grandparents serving in the military and enforcement fields. I hunt for food, not for sport. I consume all that I hunt or give the meat to my dearest friends who want to eat an animal that lived a good life rather than buy a prepackaged supermarket meat product from an animal that was abused all its life. Think about that the next time you're eating store-bought bacon! Just like my Dad when he served in the 1st Cavalry Division of the United States Army, I believe in ethical hunting with a "one shot, one kill" philosophy and, like Arjuna, the greatest warrior of all, I hunt with a bow.
What is Core 40?
Core 40 is Tony Sanchez's Master Core sequence, a comprehensive 55-posture sequence that works every part of your body from head to toe. Core 40 contains all 26 Bikram Yoga postures and is practiced at more moderate temperatures, from room temperature to 95 degrees. You will feel truly energized and invigorated with this sequence. Many Core 40 teachers present a subset of the 55 postures and may add additional postures from Tony Sanchez's advanced Core 45 sequence or from their experience with other disciplines, such as qigong, tai chi, and aikido. Any yogi who wishes to advance his or her practice should subscribe to Tony's Core 40 Home Study course.
What is your advice on drinking water during a Bikram class?
Many people have seen me sip water sparingly or not at all when I'm taking a class. I learned that drinking a lot of water during class is actually not good for you. A belly full of water will prevent you from achieving your best postures in many cases.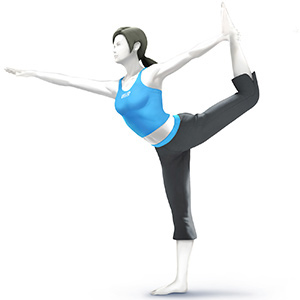 My water ritual is to sip four gulps of water about 30 minutes before class starts, splash water on my face three times, and then open my Thermoflask, sip three gulps of water, and touch the mouth of my Thermoflask to my forehead after Eagle. If it gets brutally hot in the room, I may pour water on my face or belly before Triangle and Fixed Firm. I will not drink any more water until the end of class.
What do you say to people who think that Bikram Yoga isn't real yoga?
I wouldn't rely on the knowledge and experience of anyone who hasn't taken over 1,000 classes of anything.
How do you feel about someone who has completed a 30-Day or even a 365-Day Challenge?
I feel it is a blessing to hear of someone who is enthusiastic and serious enough about a single interest to take it that far.
Are you super-flexible?
No, and I feel that that should not be the end goal of your yoga practice. I'm strong first, flexible second. Pound for pound, I'm probably one of the strongest yoginis out there and that enables me to do the interesting flourishes I do in Eagle, Tree, and Standing Separate Leg Head to Knee. Knowing proper hand and arm placement and technique in Eagle allows me to twist my arms slowly and precisely without the need for the ZHOOM!!! windup.
Who is the Wii Fit Trainer, the yoga girl, based on?
Several people have mentioned that Nintendo must've based the Wii Fit Trainer on someone who looks like me. It's who you know (wink).
What is your new book, 123 4Yoga: Yoga Building Blocks, about?
My book allows readers to experience a progressive yoga routine based on their skill level. Students will learn elements of Bikram Method Yoga, Tony Sanchez's Core 40, and aikido and how these movement arts can be joined together to create a synthesized whole. You can order the book online from Barnes & Noble.
My Fitbit Inspire HR no longer gives me a Sleep Score! How do I fix this?
Make sure heart rate is turned on. Swipe up to go to Settings, press to select it, swipe down to go to Heart Rate, and make sure it is set to ON. If you accidentally turn Heart Rate off, you will not receive Sleep Scores in your Fitbit app. I hope I can save someone countless hours of time and trouble that I had wasted going through all the useless posts on Fitbit's forums.
What are your goals with yoga?
• Be a great teacher.
• Forge a multi-disciplinary approach that combines yoga with other movement and meditative arts, including archery and martial arts.
• Train at Ghosh College of India.
• Earn an 800-hour yoga therapist certification.
What have you accomplished in yoga?
• Attain my 250-hour teacher training certificate from Evolation Yoga and RYT 200 Yoga Alliance designation. Completed May 2015.
• Attain my Yin Yoga teacher training certificate from Corina Benner of Wakeup Yoga. Completed May 2015.
• Train with Tony Sanchez at Yogic Physical Culture Academy. Completed April 2017.
• Train with Ida Ripley. Completed November 2017.
• Train with Ida Jo and Scott Lamps at Ghosh Yoga. Completed May 2018.
• Author a book on yoga. Completed October 2019.
• Attend a week-long training course at Kripalu. Completed March 2020.
• Attain my 300-hour teacher training certificate from Pranakriya Yoga and RYT 500 Yoga Alliance designation. Completed June 2020.
• Teach enough hours for an E-RYT 500 Yoga Alliance designation. Completed September 2020.
• Train with Esak Garcia at Jedi Fight Club. Completed September 2020.
• Taken over 1,000 Bikram Yoga classes, with additional classes in Ashtanga, Yin, and more. Completed June 2020.
• Compete in a USA Yoga Regional Championship. Won 4th Place, February 2020.
• Compete in the USA Yoga National Championship. Won 7th Place, August 2020.
• Compete in the IYSF Virtual Championship. Won 6th Place, November 2020.
• Become a USA Yoga certified coach. Completed January 2020.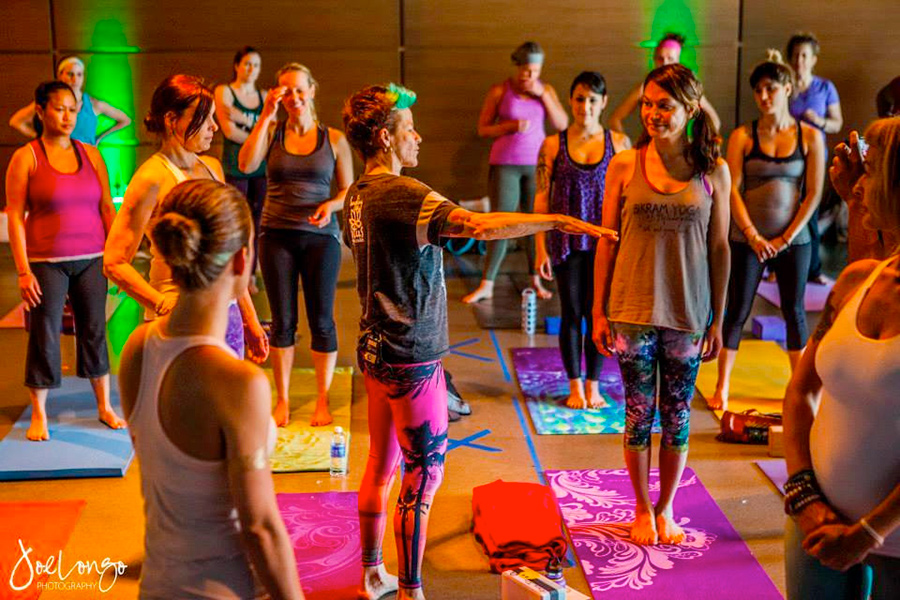 Dana Trixie Flynn teaches a Lotus Flow class at Namas Day 2015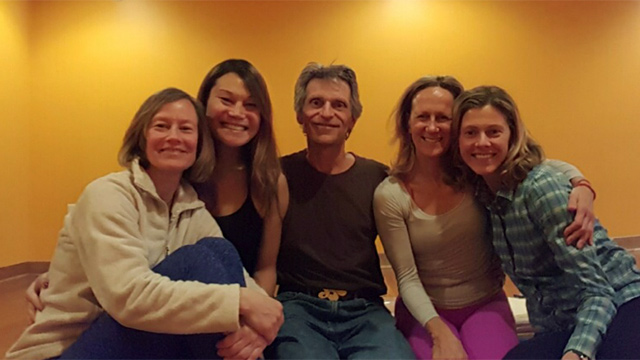 Yoganand Michael Carroll with students from Meditation: Theory & Teaching, January 2016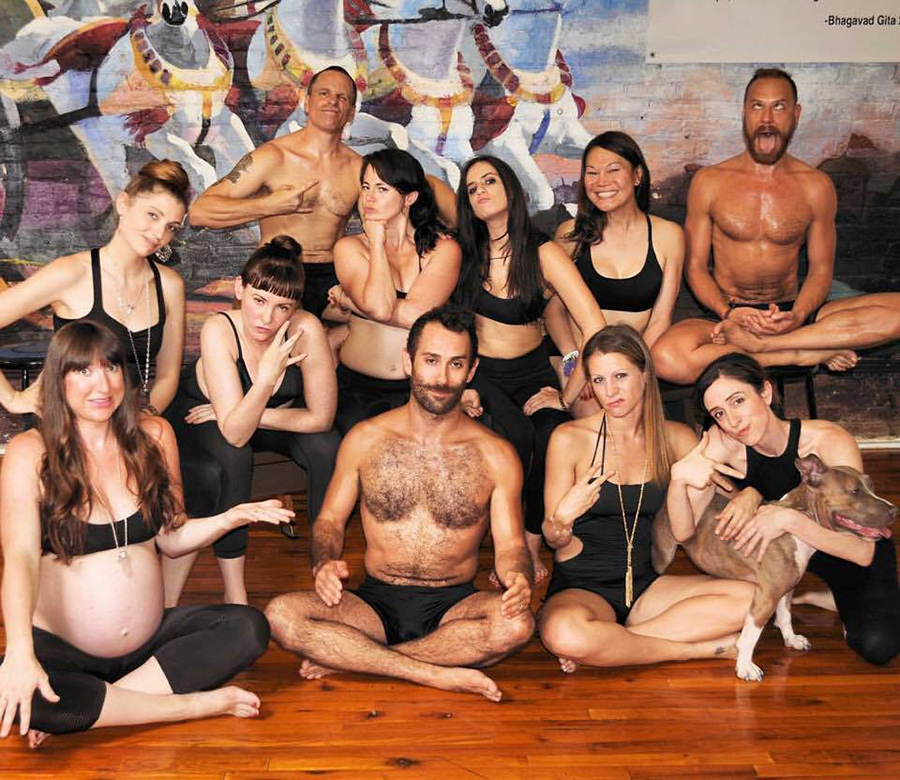 With my fellow teachers at Bikram Yoga Philadelphia (now Hot Yoga Philadelphia), July 2016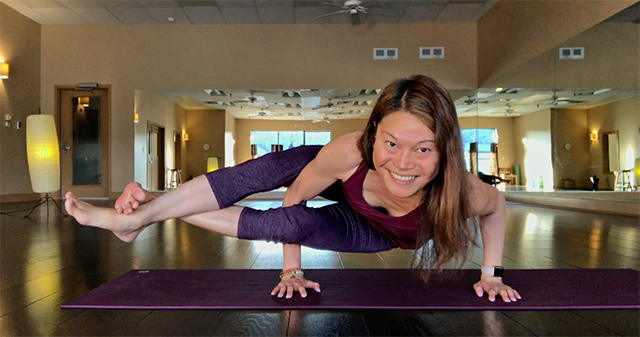 Eight Angle (Side Crane), May 2017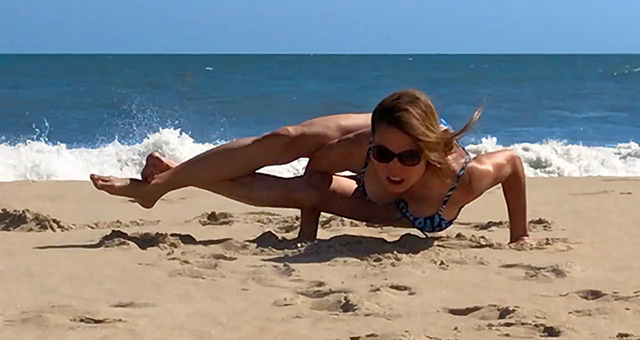 Eight Angle (Side Crane), September 2017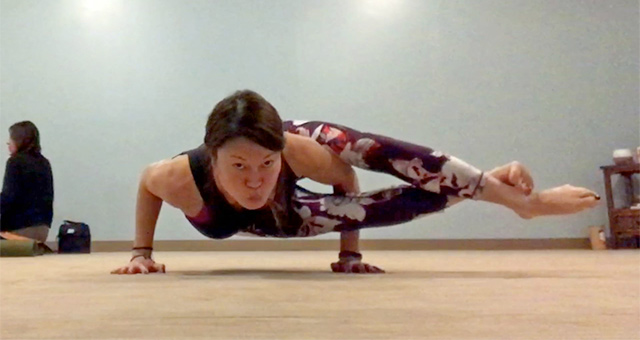 Eight Angle (Side Crane), January 2019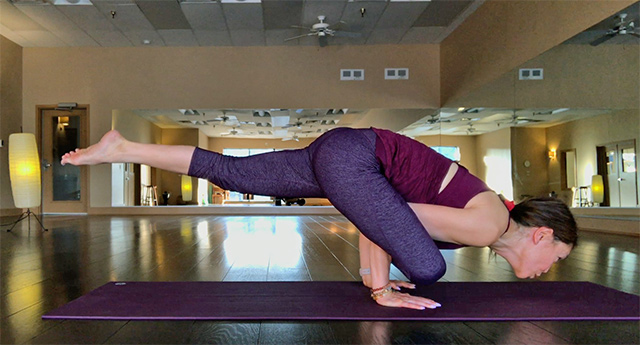 One-Legged Peacock, May 2017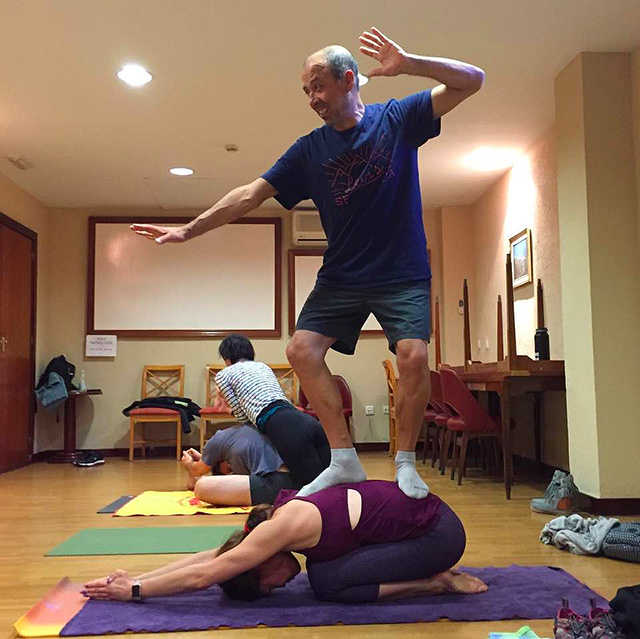 Half-Tortoise with Tony Sanchez on my back! March 2017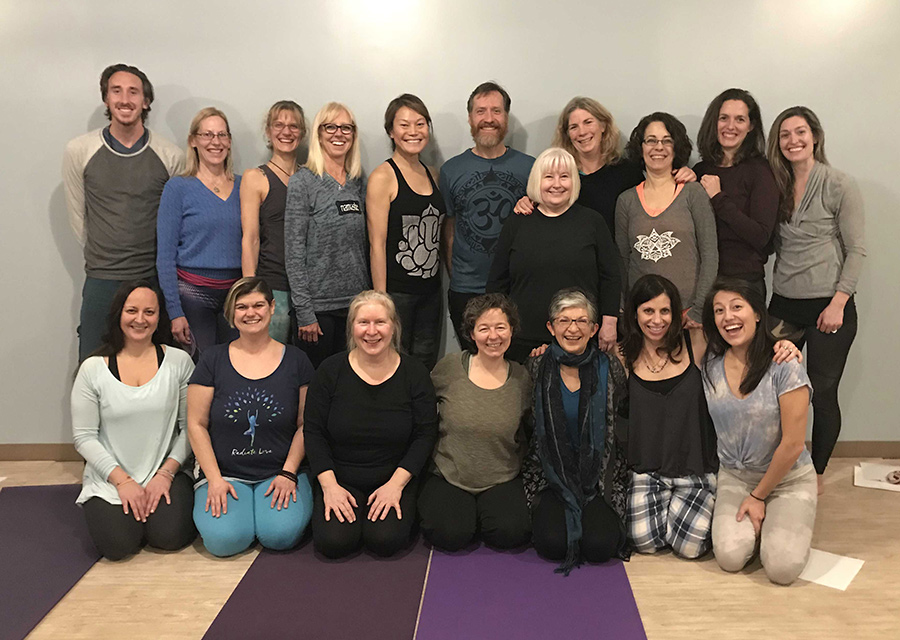 William Hufschmidt with students from Holding Space: The Energy and Anatomy of Touch, December 2017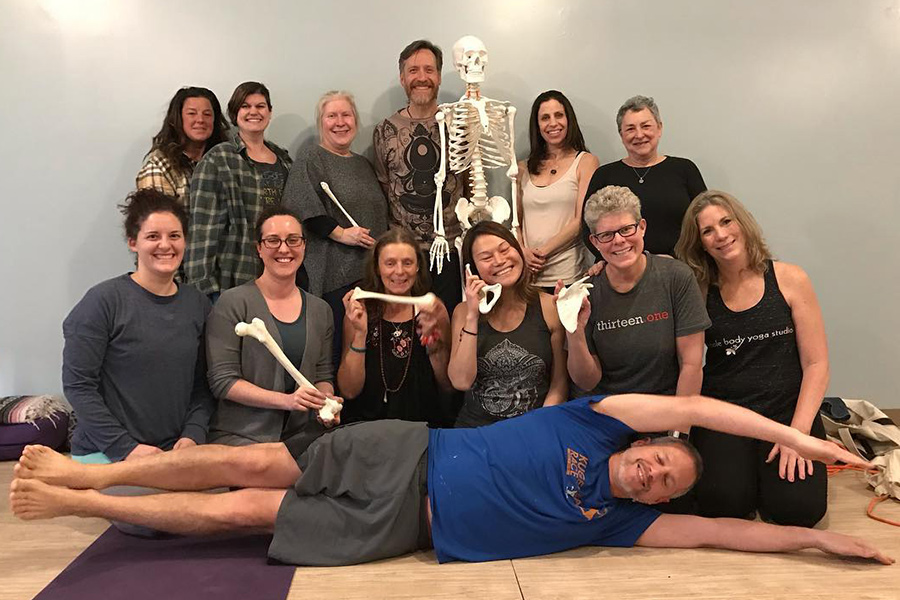 William Hufschmidt with students from Anatomy for Yoga Teachers, January 2019
I have a long history of teaching people from the high school to graduate school levels. My overall life experiences as an educator, administrator, student, and parent have shaped me into the yoga teacher I am.
Yoga Teacher Training
250-Hour Hot Yoga Teacher Training with Mark Drost, Zefea Samson, Maria Filippone, Susan Wyler, Torrey Trover, Evolation Yoga, April 2015
30-Hour Yin Yoga Teacher Training with Corina Benner, Wake Up Yoga, May 2015
200-Hour Beyond 26+2 Teacher Training with Tony Sanchez, April 2017
300-Hour Pranakriya School of Yoga Healing Arts Teacher Training, June 2020
Certifications
CPR/AED certified, Emergency Care and Safety Institute, March 2019 to March 2021
Seminars and Workshops
Vital Signs: Understanding What the Body Is Telling Us with Connie Scanga, University of Pennsylvania, June 2014
Mt. Hood Bikram Yoga Retreat with Joel Pier, August 2014
Introduction to Mindfulness, University of Pennsylvania, February 2015
Gentle Yoga with Laura Edoff, University of Pennsylvania, February 2015
Foundation Training with Chris Fluck, Bikram Yoga Philadelphia, February 2015
Master Class with Jena Blackwood, June 2015
Shake Stress Naturally with TRE (Tension and Trauma Release Exercise) with Juliette Gamble, June 2017
Ida Ripley's Intermediate Series (I.R.I.S) with Ida Ripley, November 2017
Magic of Flight: AcroYoga with Eric Mamuzich, April 2018
Yoga Therapy for Pain Relief by Theresa Convoy, April 2018
Ghosh Yoga Workshop with Ida Jo and Scott Lamps, May 2018
Jedi Fight Club with Esak Garcia, September 2020
Formal Education
Diploma, Mark Twain Intermediate School for the Gifted & Talented, 1982
Diploma, Brooklyn Technical High School, 1985
B.A. with Distinction, Magna Cum Laude, and Phi Beta Kappa honors, Boston University, 1989
M.A., Boston University, 1989
M.S.E., University of Pennsylvania, 1991
M.S. Ed., University of Pennsylvania, 2022 expected
My Personal Library
Armstrong, J. Calcutta Yoga. London: Macmillan, 2020.
Baptiste, B. Journey Into Power. New York: Simon & Schuster, 2002.
Baptiste, B. Perfectly Imperfect: The Art and Soul of Yoga Practice. Carlsbad: Hay House, 2016.
Barnett, M. Hot Yoga: Energizing, Rejuvenating, Healing. New York: Barron's Educational Series, 2003.
Bhaktivedanta Swami, A. C. Bhagavad Gita As It Is. Los Angeles: The Bhaktivedanta Book Trust, 1972.
Bose, B. 84 Yoga Asanas. Calcutta, 1938.
Broad, W.J. The Science of Yoga. New York: Simon & Schuster, 2012.
Buhnemann, G. Eighty Four Asanas in Yoga: A Survey of Traditions. D. K. Printworld, 2011.
Calais-Germain, B. Anatomy of Movement. Seattle: Eastland Press, 2014.
Chia, M. Healing Love Through the Tao: Cultivating Female Sexual Energy. Rochester: Destiny Books, 2005.
Choudhury, B. Bikram Yoga. New York: HarperCollins, 2007.
Choudhury, B. Bikram's Beginning Yoga Class. New York: Penguin, 1978. This is the preferred version.
Choudhury, B. Bikram's Beginning Yoga Class. New York: Penguin, 2000.
Coulter, D. Anatomy of Hatha Yoga: A Manual for Students, Teachers, and Practitioners. Marlboro: Body and Breath, 2010.
Dale, C. The Subtle Body: An Encyclopedia of Your Energetic Anatomy. Boulder: Sounds True, 2009.
Devamitra Swami. Hiding in Unnatural Happiness. Riverstone, Australia: The Bhaktivedanta Book Trust, 2015.
Din, C.J. 1234Yoga: Yoga Building Blocks. Philadelphia: Yogaiki Publications, 2018.
Faulds, R. Kripalu Yoga: A Guode to Practice On and Off the Mat. New York: Bantam Books, 2005.
Feuerstein, G. Shambhala Encyclopedia of Yoga. Boston: Shambhala Publications, 1997.
Grilley, P. Yin Yoga: Principles & Practice. Ashland, Oregon: White Cloud Press, 2012.
Hawley, J. Essential Wisdom of the Bhagavad Gita. Novato: New World Library, 2006.
Hawley, J. The Bhagavad Gita: A Walkthrough for Westerners. Novato: New World Library, 2001.
Hesse, H. Siddhartha. New York: Bantam, 1951.
Iyengar, B.K.S. Light on Pranayama. London: Unwin Paperbacks, 1981.
Iyengar, B.K.S. The Illustrated Light on Yoga. New Delhi: HarperCollins, 1997.
Jarmey, C. The Concise Book of Muscles, Second Edition. Berkeley: Lotus Publishing, 2008.
Jarmey, C. The Concise Book of Muscles, Fourth Edition. Berkeley: Lotus Publishing, 2018.
Kaivalya, A & van der Kooij, A. Myths of the Asanas. San Rafael: Mandala Publishing, 2010.
Kaminoff, L. & Matthews, A. Yoga Anatomy - 2nd Edition. Champaign, IL: Human Kinetics, 2012.
Kapur, K. Ganesha Goes to Lunch. San Rafael, CA: Mandala Publishing, 2007.
Kornfield, J. Meditation for Beginners. Korea: Sounds True, 2004.
Laframboise, A.G. & Carroll, Y.M. Pranayama: A Path to Healing and Freedom. CreateSpace, 2015.
Lamps, S. & Jo, I. The Ghosh Practice Manual - Beginning, 2015.
Lamps, S. & Jo, I. The Ghosh Practice Manual - Intermediate, 2015.
Lark, L. 1001 Pearls of Yoga Wisdom. San Francisco: Chronicle Books, 2008.
Le Page, J. & Le Page, L. Yoga Toolbox for Teachers and Students, 3rd Edition. Integrative Yoga Therapy, 2015.
Long, R. Anatomy for Arm Balances and Inversions. China: Bandha Yoga, 2010.
Long, R. Anatomy for Hip Openers and Forward Bends. China: Bandha Yoga, 2010.
Long, R. Anatomy for Vinyasa Flow and Standing Poses. China: Bandha Yoga, 2010.
Long, R. The Key Muscles of Yoga. China: Bandha Yoga, 2006.
Long, R. The Key Poses of Hatha Yoga. China: Bandha Yoga, 2008.
Long, R. The Key Poses of Yoga. China: Bandha Yoga, 2008.
Lorr, B. Hell-Bent: Obsession, Pain, and the Search for Something Like Transcendence in Competitive Yoga. New York: St. Martin's Press, 2012.
Pai, A. Mahabharata. Amar Chitra Katha, 2010.
Roberts, G.D. Shantaram. New York, NY: St. Martin's Griffin, 2003.
Sanchez, T. 84 Asanas - Level I: Practice Manual. Baja California Sur: Yogic Physical Culture Academy, 2012.
Sargeant, W. The Bhagavad Gita. Albany: State University of New York Press, 2009.
Singleton, M. Yoga Body: The Origins of Modern Posture Practice. New York: Oxford University Press, 2010.
Sparrowe, L. Yoga. Berkeley: Yoga Journal Books, 2008.
Sri Swami Satchidananda. The Yoga Sutras of Patanjali. Yogaville: Integral Yoga Publications, 1990.
Srinivasan, H.G. Valmiki's Ramayana. Amar Chitra Katha: 2017.
Stephens, M. Teaching Yoga: Essential Foundations and Techniques. Berkeley: North Atlantic Books, 2010.
Stephens, M. The Mark Stephens Yoga Sequencing Deck. Berkeley: North Atlantic Books, 2016.
Stiles, M. Structural Yoga Therapy. Boston: Weiser Books, 2000.
Swenson, D. Ashtanga Yoga. Austin: Ashtanga Yoga Productions, 1999.
Tarkeshi, J. Yoga Body and Mind Handbook. Berkeley: Sonoma Press, 2017.
White, D.G. The Alchemical Body: Siddha Traditions in Medieval India. Chicago: The University of Chicago Press, 1996.

Yogananda, P.

Autobiography of a Yogi. Los Angeles: Self-Realization Fellowship, 2007.
Web Sites